Well, my first post I ever did on this blog was about my favorite albums of the year so far, so why am I doing another one? One, there have been a ton more releases that have came out that are great. Two, some of the albums that were originally on my list, haven't held up as much for me and I don't find myself listening to them anymore.
Anyways here is my list, feel free to comment about what I forgot, what sucks on my list, etc. Also this is in no specific order!
This album is awesome, it's a perfect blend of
Powerviolence
, Grind, Doom, and Noise! I literally have nothing bad to say about this album! The lyrics are also great, they range from politics to poking fun at
Skramz
fans. If you haven't downloaded this album yet, I feel sorry for you!
Priapus
are one of the best bands from NC! They play technical music that isn't technical just for the sake of showing off their chops. Every one of the songs on Air Loom is memorable! They don't disappoint live either!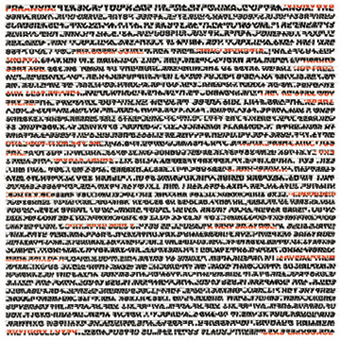 Dead Language-S/T
Looking at the line up of Dead Language which features members of Iron Lung, No Comment, and a ton of other bands, you already know that this release is going to be killer! This album is just unrelenting
powerviolence
up until the last track "Misanthropy" where things take a noisier and sludgier turn! I highly suggest that you check this band out if you are a fan of
powerviolence
!
Noisear

-Subvert the Dominant Paradigm
Noisear
are another technical grind band that write memorable songs, instead of just showing off their playing skills. One of the things I love about
Noisear
is the variety of vocal styles that they have. During the 30 songs that are on this album,
Noisear
show that they have a lot to offer.
This album kills!
Wormrot
did the daunting task of making an album as great as, if not better than Abuse. This album has some sick riffs that will definitely get stuck in your head, and
Arif's
vocals destroy as usual! Check this album out if you haven't yet, it is free, so you have no excuse not to.
Gripe-The Future Doesn't Need You
By far the angriest release I have heard this year. This
EP
is a nonstop punch in the face. I have listened to The Future Doesn't Need You about a 100 times and it still hasn't gotten old. Gripe give us a perfect combination of
Powerviolence
and
Grindcore
and if you are a fan of pissed off music check this out now!
~Andrew Lipscomb